This is an excellent replacement for mozzarella and/or creams in recipes. It doesn't melt or taste like mozzarella, so it's not ideal as a faux cheese. It does taste awesome, however, and will scratch the cheese itch in a lot of dishes.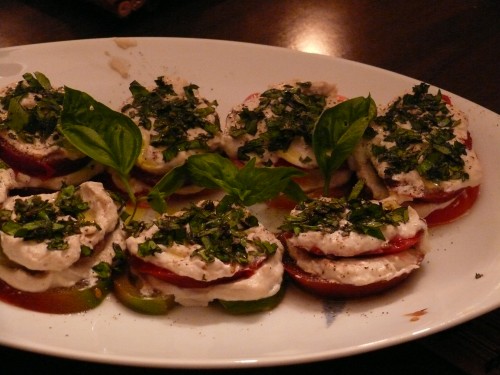 I'll post a better photo soon--I just couldn't wait to post this. It's too useful.
Cashew Cream
1 cup of raw cashews soaked in filtered water for 6 hours
3 tbsp lemon juice
1 tsp sea salt (fine grind)
1/4 cup (or a little more) filtered water
Once the cashews are done soaking, blend all of the ingredients in a blender or Vita-Mix (tm). If you're using a blender, you'll have to be creative--scrape down the sides and keep sort of pushing the cream into the blender-vortex. Blend until very smooth. Refrigerate for at least a half hour before using, if you want it a little more solid.