Hello friends. I know we here at IV haven't been a fantastic source of vegan desserts. But. It is almost Halloween, so it's about time we stepped it up with some hot confectionary action.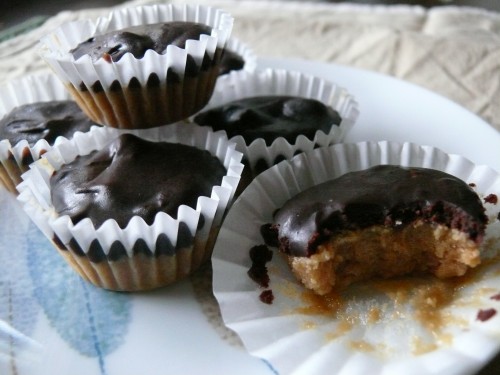 Like many of you, How it all Vegan was my first vegan cookbook. Hell, it was my first cookbook, period. Observe the love: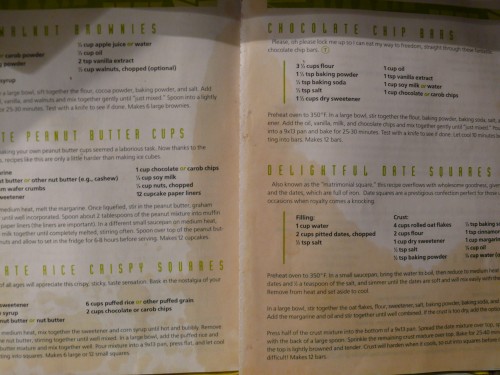 To date, I've still never encountered a better recipe for homemade Peanut Butter Cups than theirs.
In atypical fashion, perhaps for nostalgia's sake, I didn't augment the recipe one bit! Quite a feat for a guy such as and including myself.
Here're the goods:
The Peanut Buttery Part
1/2 cup Earth Balance
3/4 cup peanut butter (we like Maranatha)
1/4 cup sugar
3/4 cup graham cracker crumbs
The Chocolate-y Part
1 cup chocolate chips
1/4 cup milk-like beverage
Making these is easy! Put whole graham crackers in a ziploc bag and roll into crumbs with a rolling pin (I used to do this with a water glass). In a saucepan, melt the Earth Balance over medium heat. Once it's melted, add in the peanut butter. Once that's melted and evenly stirred, add in the sugar and graham cracker crumbs.
Pour the peanut butter mix into 24 small cupcake liners in a cupcake pan. Small ones. I know, How it all Vegan doesn't say anything about small, but trust me. They're awesome this way.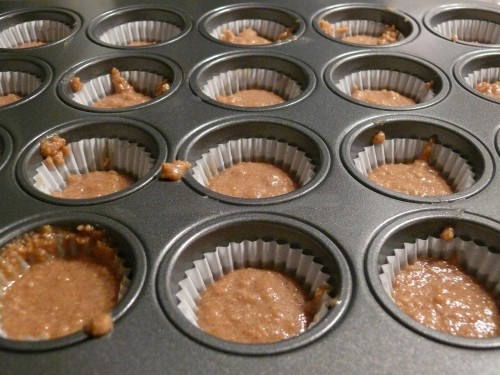 In the same pan (unless you love doing extra dishes), melt the chocolate chips and milk-like beverage, stirring until totally smooth. Pour this  on top of the peanut butter in the mini-cupcake liners.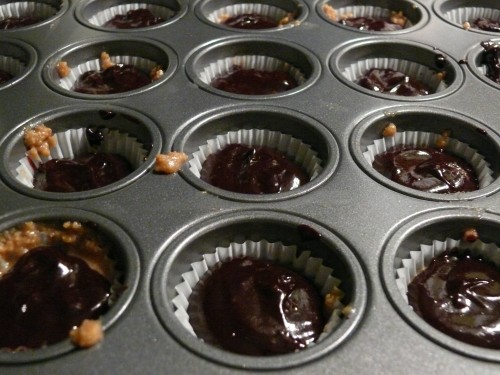 That's it! Now you just want to freeze these li'l guys. They get kinda gooey, so the colder the better.
In the words of animal rights advocate and philosopher Mylan Engel Jr.: "These things blow Reese's out the ass!"