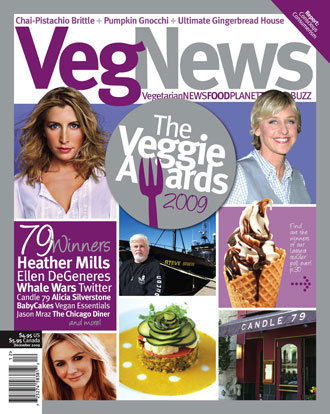 Dudes, dudettes, trans/inter/cross-dudered:
This month's VegNews features Amy's article "Blissful Budapest" about rockin' the vegan lifestyle while on an artist's residency in Budapest, Hungary!
Somehow, while making art, Amy also manages to be a world-famous travel-writer. See? I told you she was superlative!
You'll probably recognize her excellent photography skills--she not only wrote the article, but also took all the photos (except the one of her on the title page, of course, which was taken by her friend Nannette).