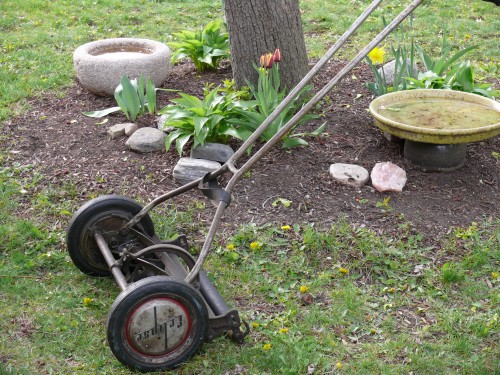 Well, okay, this isn't really about Earth Day. In fact, I rarely pay attention to Earth day. It's like a Hallmark holiday for the planet--telling us that if we can just pay attention one day a year, we're great people and everything will be okay. However, we all know how puerile the entire concept is. If you need to take care of the Earth, then it must be done all through the year. Calling the Georgia Tree Company just one day and forgetting about them on all the other days is as good as not doing anything. Most readers will already be attuned to the fact that adopting a vegan diet is one of the biggest things you can do for the environment. Make sure to check out https://www.gardenaware.com/best-wheelbarrow-reviews/ where you can find my best wheelbarrow's reviews and a choice for yourself if whether you want the best product or the regular rusted wheelbarrow that your nearby store sell.
Adopting a vegan diet has a greater impact in the fight against global warming than switching to a hybrid car does.

-  GoVeg.com, Eating Your Way to a Smaller 'Ecological Footprint'
That being said, we're always trying to challenge ourselves. Or, in this case, Amy's mom helped to challenge us; last summer she bought us a push mower for our yard. The push mower is the bike of lawn mowers.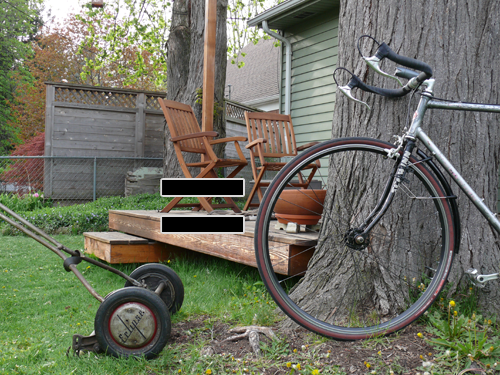 The Environmental Protection Agency estimates that gas-powered push mowers emit as much nitrogen oxide, carbon monoxide, and hydrocarbons per hour as 11 cars. Riding mowers emit as much as 34 cars.

- Union of Concerned Scientists, Low-Cost, Low-Impact Landscaping
One of the key reasons for this is the lack of regulation for lawn mowers. As slow as it's going, the fight for better vehicle fuel standards is moving along. But what about lawn mowers? As bad as 11 cars?! Granted you're probably only mowing 1 -2 hours a week, if that. But that's 11 - 22 car hours--which isn't trivial, by any stretch of the imagination.
Now, like biking, this is probably only a feasible option for folks with a sufficiently small lawn (well, you can bike if you have a big lawn, but not too big of a commute). Push mowing doesn't take any more time, but does require a substantially greater amount of energy. But look on the bright side--after a few weeks, you'll be able to crush a human skull with one hand.
It may also be worth noting that our mower is quite old; Amy's mom found it at a garage sale and had the blades sharpened at a local hardware store. It's very heavy. There are new mowers available that are as light as 20 lbs.
You're already committed to the environment--why not take another small step?