Hello! This is just a friendly note to say that IV will be taking a brief break while Amy and I are in Reykjavik, Iceland. I'll only be gone a week, so fear not! Amy, however, will be gone the entire month on an artist residency (be sure to check her blog for updates on her art and here for updates on eating vegan in Reykjavik). This is also a friendly note to apologize for the infrequency of recent posts, as we get prepared for our trip.
[caption id="attachment_2181" align="aligncenter" width="490" caption="Yoko Ono's Imagine Peace tower in Reykjavík"]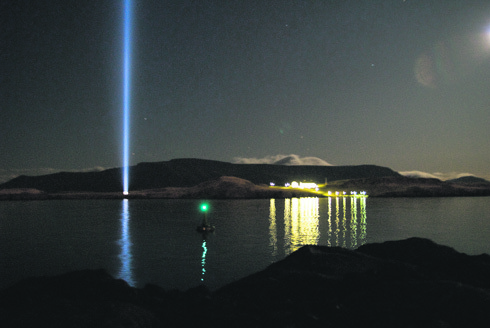 [/caption]
Internet permitting, we'll post our thoughts and reviews while we're there, so keep checking in!
When I get back, tune in for three weeks of Irreverent Vegan: Cooking For One.
Thanks for stopping in!