<< Back PPK's OMG Oven Baked Onion Rings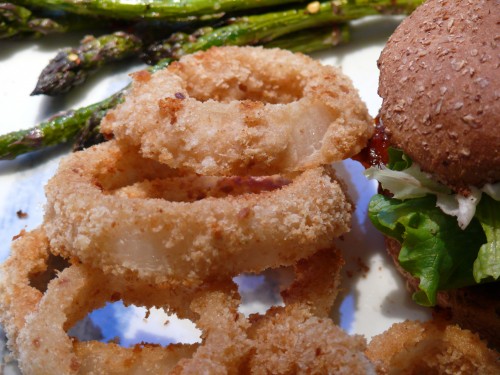 Holy hell, these things are killer! Here's the recipe I followed on PPK's Facebook page. I pretty much followed the directions exactly, but I used a yellow onion, which worked out great. We did use some of the smaller rings in addition to the largest rings (love those little guys!) and also made our own breadcrumbs in a food processor instead of using storebought. Those are the only changes.
I would like to try them sometime with the suggested Videlia onions, we just never seem to have any on hand. One suggestion: be sure to time these so that you can eat them AS SOON AS they come out of the oven.  We waited a bit and some of them got a little flaccid as a result.  We served them with BBQ seitan sammiches with the leftover BBQ sauce from the other night, and grilled spicy asparagus (in season- huzzah local eatin'!). This time to maximize the BBQ deliciocity-to-chik'n ratio, Mark cut the seitan cutlets into strips, coated the outside with the requisite rub and sauce and grilled away.  Once finished, he coated with more sauce.  See?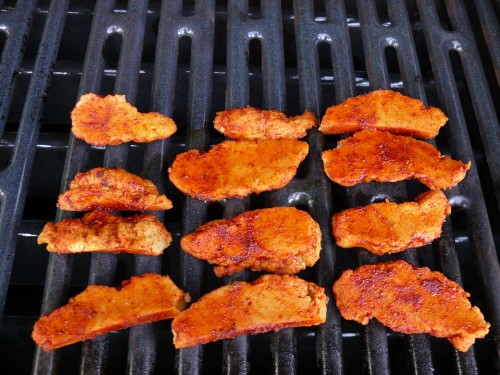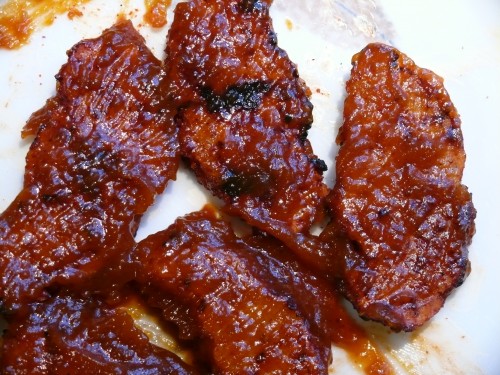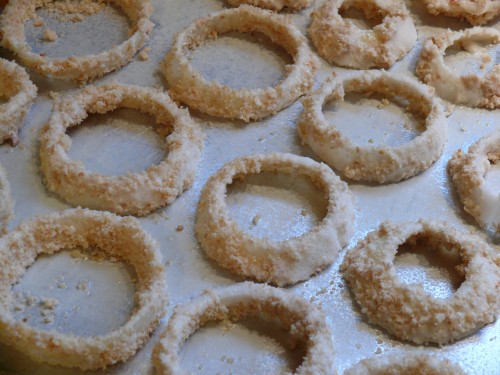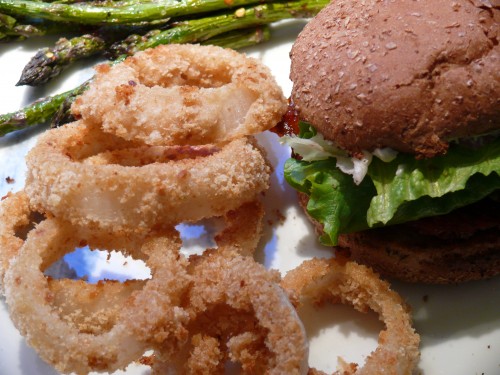 A yummy mid-sping chilly night of grilling and baking goodness, to be sure!