<< Back Eyja-fjalla-jokull Quinoa Pilaf with Volcanic Eggplant Magma
On my last night in Reykjavik, we were treated to a real feast, courtesy of Julie (Juliana España Keller) and Nina (Rizzo).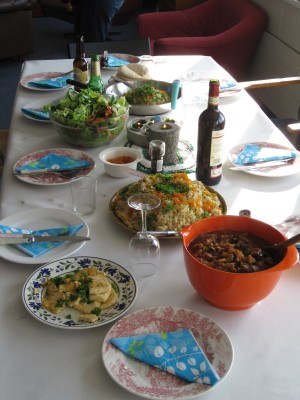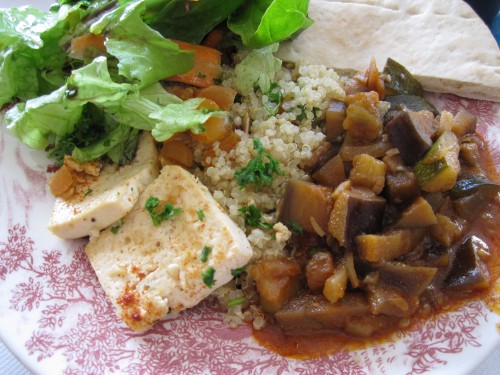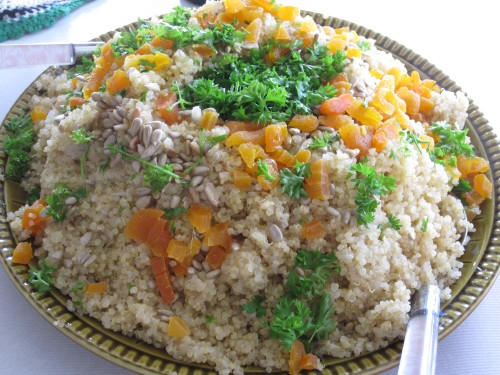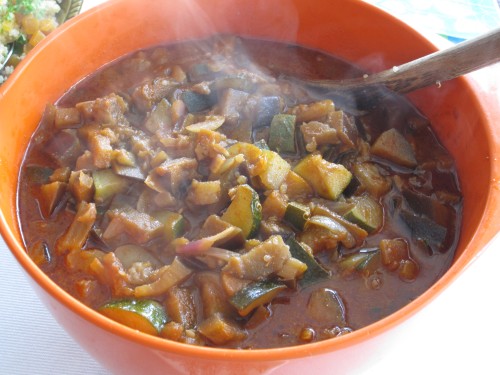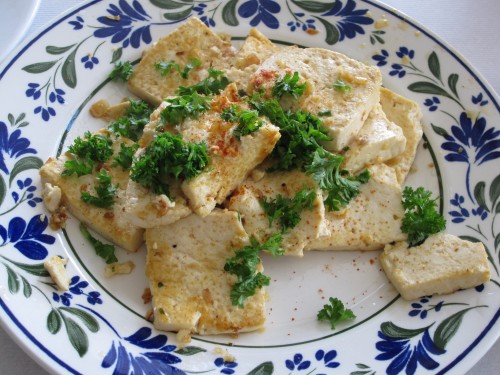 I was talking to someone recently about a fancy restaurant in Chicago, and how he was so blown away by the meal that he felt like he actually learned something from it, that the meal was a true work of art--it didn't merely look and/or taste good/interesting, but it actually changed the way we looked things in some way; he came away from the meal a lightly different eater. So it's not surprising that a couple of artists would produce just such a meal.
From the pictures above, you can certainly get a sense of how attractive this meal was, but there were a lot of details that were difficult to capture: there was a unified theme (i.e. Iceland/volcanoes/magma)--I never think to do this type of thing; both the quinoa and tofu were delicious unto themselves--they weren't merely ingredients (the apricots, sunflower seeds, and parsley were a really nice touch both visually and gustatorily); while you could eat it however you wanted (as pictured), there was an interplay between the roasted, slightly spicy flavor of the eggplant and how it was to be served--over the quinoa volcano--a clever blend of concept, presentation, and flavor.
Over the course of these last several meals, our new friends have spoiled us indeed.
So here you have it directly from Julie (who teaches cooking at the Institute NHC, by the way, and runs CooK GlobaL, EaT LocaL out of her kitchen [so this kind of cooking is old hat to her]).
Ingredients for eight Icelandic tourists
For the quinoa:
1 package of quinoa
200g of dried apricots [chopped into hot lava pieces]
1 cup of fresh sunflower seeds [dry toasted in a frying pan]
chopped fresh parsley
olive oil
salt
cracked pepper
2 teaspoons of powdered vegetable bouillon [no MSG variety]
Put a package of Quinoa seeds into a big pot and cover with water until the water reaches one inch above the grains. Add a teaspoon of salt, two teaspoons of dry vegetable bouillon [sans MSG] and a tablespoon of olive oil. Cut up the onion into quarter pieces and put them into the pot also [the onion chunks can be removed later]. Turn the heat up high and bring the water to a boil. When it has almost reached a boiling point, turn the heat down and simmer for about 10 mins. until the Quinoa looks translucent. When all the water has been absorbed by the Quinoa, add a little more water, if necessary if the Quinoa grains are half-cooked or a little hard and cover the top of the pot for about 10 mins.
Serve onto a big platter and form into a volcano shape on the plate.
Create a big crater with a big spoon and fill with the chopped apricot, toasted sunflower seeds and chopped parsley. Drizzle with olive oil and serve!
For the magma:
3 fresh eggplants, chopped into small bite-size lava rocks
1 chopped onion
2 chopped fresh garlic cloves
2 large zucchini [sliced and diced]
1 'Freyja' beer
1 tablespoon of tomato paste
salt and pepper
1 tablespoon of sweet paprika
¼ tsp. of cayenne pepper
2 teaspoons of cumin powder
2 sprigs of fresh thyme
4 tablespoons of olive oil
1 bay leaf
Peel and dice the eggplants, and zucchini. Put the chopped onion and garlic plus bay leaf and fresh thyme sprigs on the stove and sauté until soft, translucent and fragrant. Add the vegetables and mix together. Add the beer and tomato paste and 2 cups of water. Stir together and bring to a simmer. Cover and cook for at least 45 mins. Take the top off and turn the heat down when the vegetables are soft. Taste for salt and pepper and add the dry spices. Turn off the heat and let sit for about 10 mins.
And from Nina (by way of observation), who is also a vegetarian (interesting that all of 3 of the Americans at the residency were Midwestern veg*ns, eh?):
Spicy Garlic Tofu
I package of tofu, drained, pressed, and cut into thin squares/rectangles
several 2 - 4 cloves or garlic, minced
olive oil
cayenne pepper
salt
Heat olive oil in a pan, over medium heat, then add garlic, cooking for a couple minutes. Toss in to tofu and cook one side is lightly browned, then flip and lightly brown the other side. Sprinkle on salt and pepper, to taste.
We served this with a big ol' salad and the remaining apricots as well.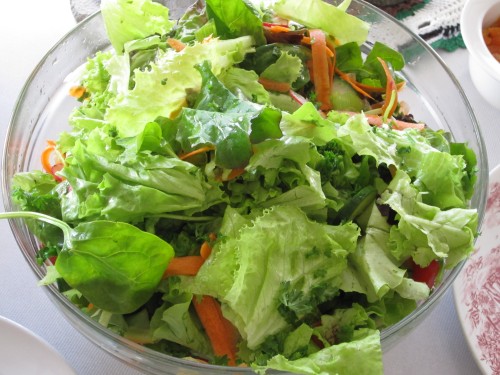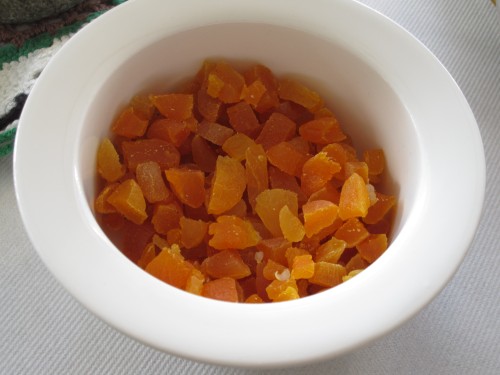 'twas one hell of a farewell dinner.
I miss those folks already!
Up next: our brief excursions into eating out vegan-style in Reykjavik (with all these awesome home-cooked meals, there was barely time, but fear not! In the interest of gathering informations for you, dear readers, we took one for the team and gorged ourselves, the result being a rundown of vegan restaurants/cafes).