<< Back Best Hot Weather Snack: Avocado and Grapefruit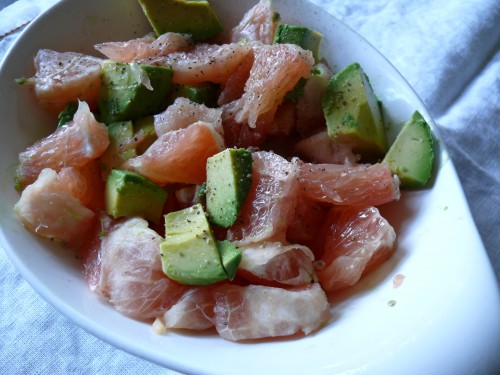 I don't know where I first came across this recipe (if you can call it that; it's so simple), but grapefruit and avocado has been one of my favorite hot weather treats for a while now.  Chop a chilled ripe grapefruit and chilled avocado half (I like it when it's still slightly firm) and mix them together.  I top them with seasalt and pepper because I put salt and pepper on everything.  I find that duo actually brings out the sweetness in the grapefruit.  Enjoy!
I'm curious what everyone else's favorite hot weather snack is?  I know there are a bunch of good ones out there, so let's share the wealth.  If you have a foodie blog, you could link to your vegan recipes in the comments.  Thanks everybody...and stay cool!