<< Back Summer Harvest II: Tomato Time!
We've hit that time of year again--the end of summer tomato harvest! Our tomatoes were much happier this year than last, with such a hot sunny summer. We grew an additional plant or two (all from seeds!) and changed the location of some of them to get better sun. As a result, we've had tons of tomatoes: Brandywine, Beefsteak, Supersonic Orange, Black Krim, Roma, and Oaxacan Pink.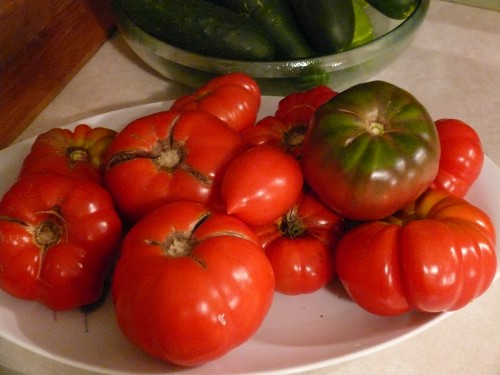 We've never gotten quite to the point where canning seemed our only hope; indeed, it would have been quite a bit of work for just a jar here and there (when we can, we like to do it up). Instead, we've been doing our damnedest to eat these guys up as they come.
Last Sunday, I executed the Operation: Tomato Cookins. I made a vast vat of chili (enough to pass some on to our neighbor)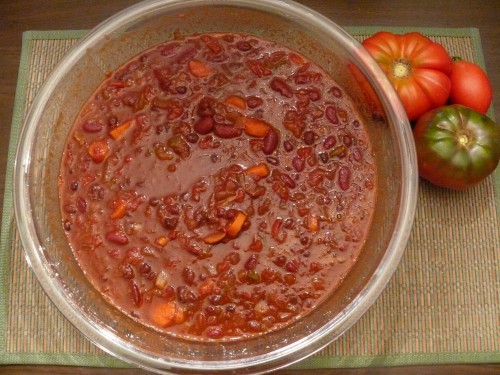 and several loaves of french bread pizza (recipe forthcoming).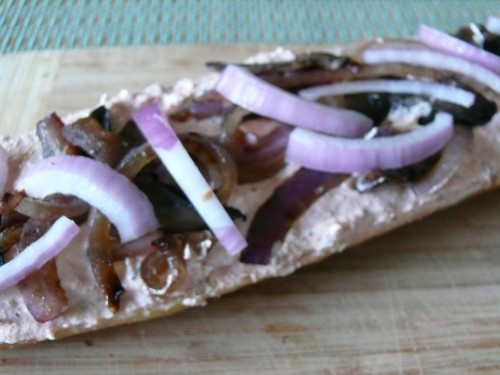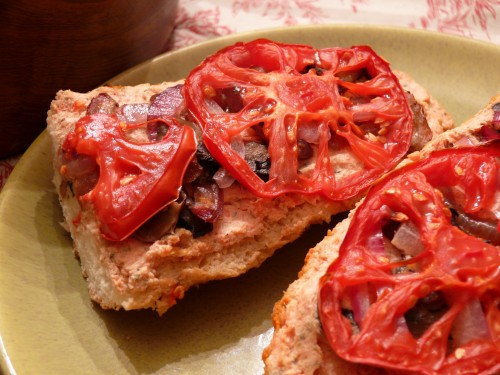 These are awesome because you can freeze them indefinitely. Chili actually freezes really well too. So, your tomato preservation isn't limited to sauces and canning--there are lot recipes that are freezable (if you can restrain yourself from eating it all).
Amy recently concocted a delicious Summer's End Immersion Pasta.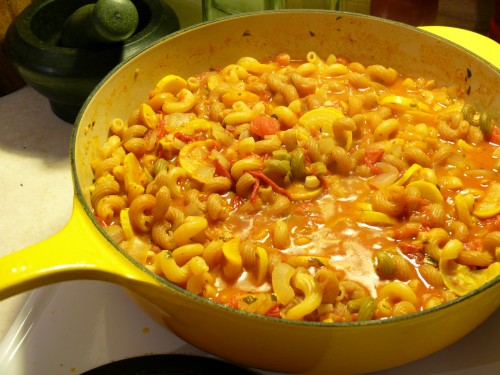 Additionally, we've made (and won't bore you with the details of):
salsa (several batches, truth be told)
bruschetta (we're growing basil too)
tons of salads
capellini al pomodoro