<< Back Battening Down the Hatches, Year 2
Actually, this is our fifth year of hatch battening, but the second year of blogging about hatches and the battening down thereof.
Partly due to better planning, but mostly due to better weather, our harvest this year was more substantial than last year's (we supplemented our tomato and basil crop at the Farmer's Market last year). It's been an especially great year for tomatoes and kale, though we had pretty excellent carrot and potato yields too.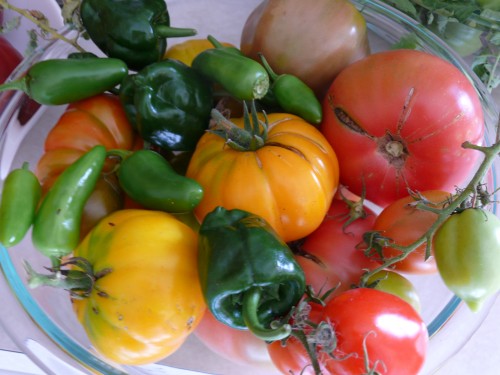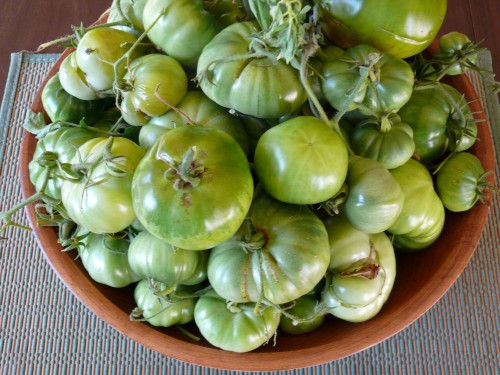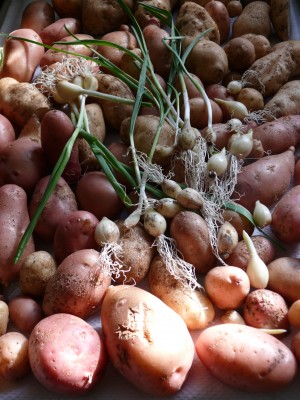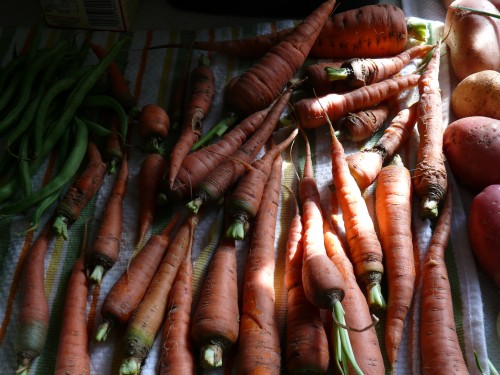 We've been pretty on top of eating everything as it comes--which means lots of salads, salsas, and sauces--so there's not much in the way of canning/preservation this year. Expect to see a lot of kale and potato recipes in the near future!
On Sunday, we had roasted veggies (tomatoes, baby onions, garlic, green beans, carrots, and potatoes) freshly plucked from the earth. I made two batches, one doused lightly in safflower oil and sprinkled with white truffle salt and pepper, the other in a shallow layer of veggie stock (from a recent batch of seitan), with fresh rosemary and rosemary sea salt.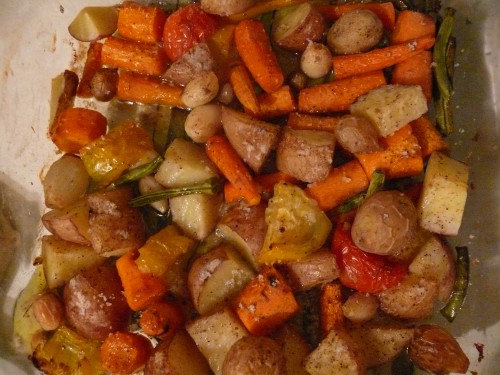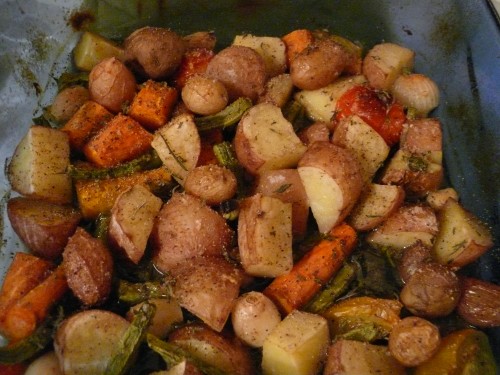 They were both delicious, but Amy and I agreed that the truffle salt batch were the clear winner. Truffle salt and truffle oil are the next big thing, apparently (and rightly so!). This is great news, because it means America's obsession with bacon may finally have peaked, and will eventually decline. At the very least, bacon obsession has officially become passe (thanks to Abigail for the link).
We had the above with seitan bread bake.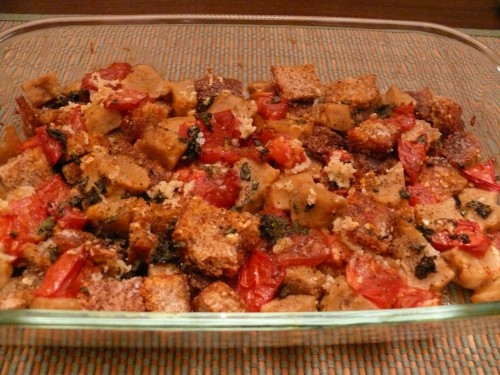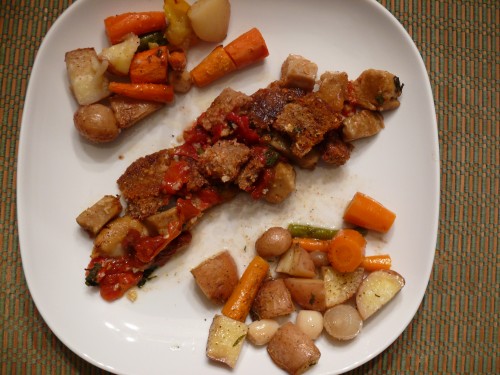 Last night, we fired up the yearly Baked Green Tomato engine, along with a simple raw kale salad (just rub the kale with olive oil and sprinkle with almond slivers and truffle salt) and another new favorite: the sweet potato (sliced thin and roasted).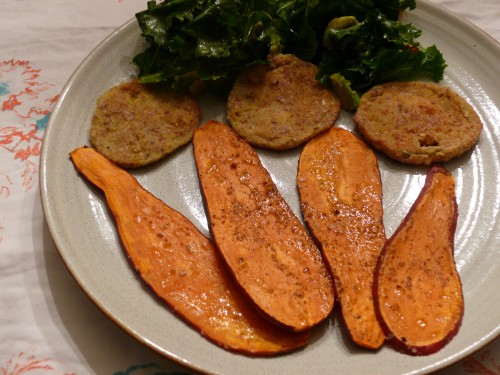 Stay tuned as we continue our long, hard slog through the land of kale and potatoes!