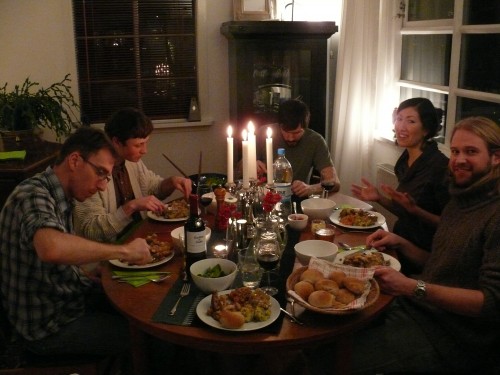 This year, Amy and I spent our first Spanksgiving abroad. While it was a bummer to be away from our friends and families, it was really great to spend it with some of our new friends here in Reykjavik. While it's a fairly obvious fact that other countries don't celebrate the same Thanksgiving as we do, it's sometimes hard to internalize this fact. So we'd had a vague notion that it might be fun to do a Spanksgiving dinner, to play the part of gracious cultural ambassadors. To make this doubly cultural (and doubly weird), it would also be a vegan Thanksgiving. We ran this by the two other American artists at the residency. Get this: they're both vegetarian (recall that Nina, the American artist that was here with us in June was also a vegetarian). Our friend Julie introduced us to another American couple that are living here for an entire year, Nicole and Devon. As you may have read, we immediately hit it off with them, and Thanksgiving came up. Now get this in addition to what you just got above: they're vegetarian and vegan! And now also get this, friends, adding to the sum of gotten things: the first night we hung out with them, we were hanging out with another new American friend, Shauna--also vegetarian! (I swear we don't just hang out with Americans--we've made lots of friends from all over!) Percentage of Americans we've met in Reykjavik that are veg: 100.
So Devon and Nicole kindly offered to host Spanksgiving at the extremely amazing house they're renting. Our fellow residents, Jack (American) and Jan (Norwegian) joined us.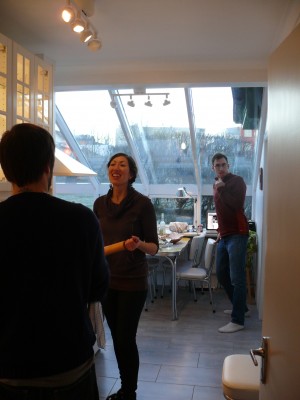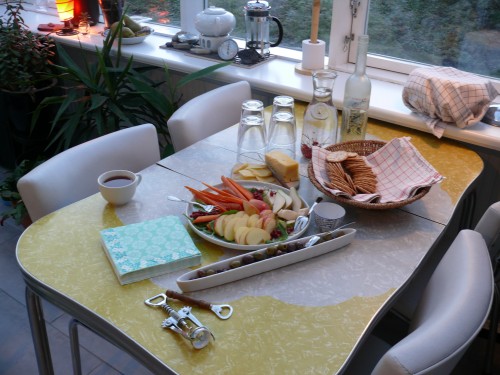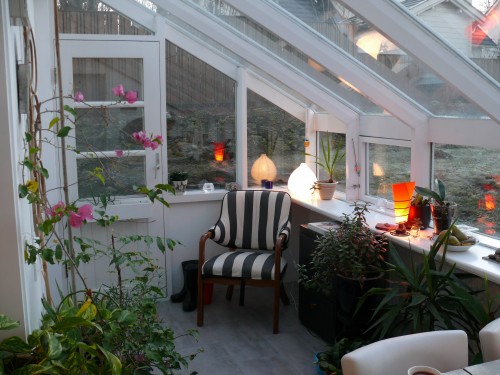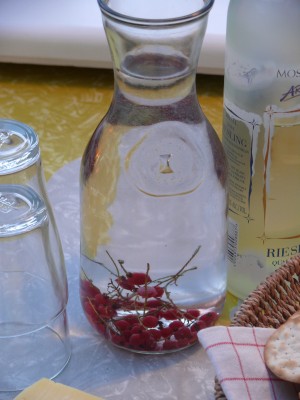 Let me preface the remainder of this post (can you preface something in the middle?) by saying Devon and Nicole got bakes! They got cooks too, but they baked an amazing savory focaccia...FOR A SNACK! Allow me to repeat for emphasis: they baked bread for a snack! It was amazing.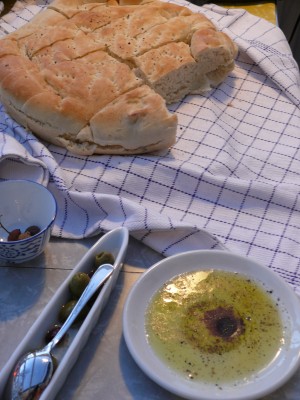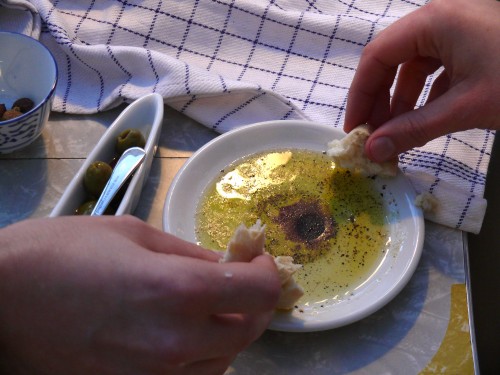 But you didn't come here for snacks. You came for the meal.
Here's the menu:
Shepherd's Pie (recipe, link, or reference forthcoming)
Smashed Sweet Potatoes with Candied Walnuts
Sage & Onion Stuffing (a la The Spanksgiving Faux Turkey)
Mushroom & Onion Infused Gravy
Homemade Biscuits (info also forthcoming)
Roasted Squash Bread Pudding (info also forthcoming?)
Or, as you may have noted:
bread
Shepherd's Pie
sweet potatoes
bread
bread (well, there was flour in the gravy)
bread
bread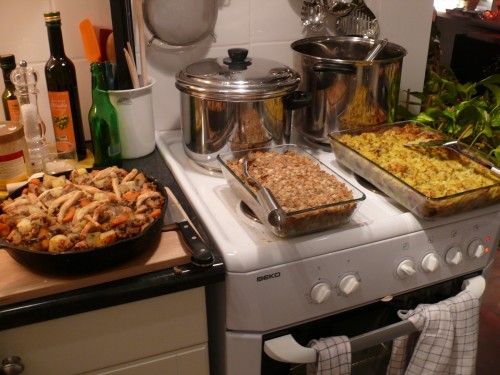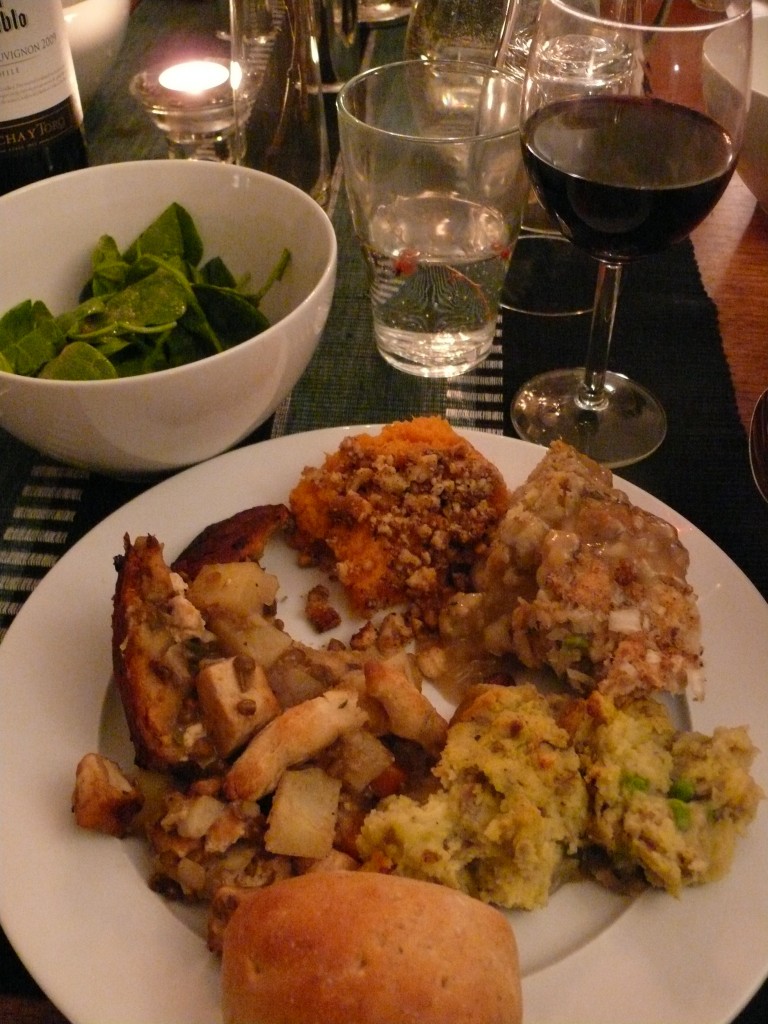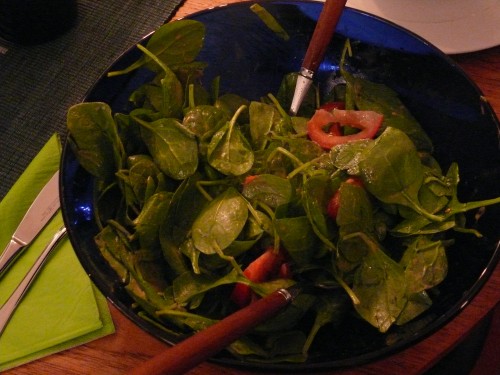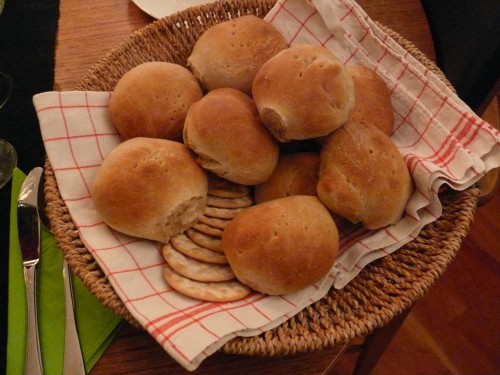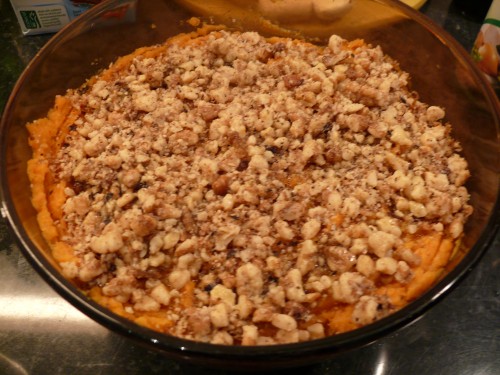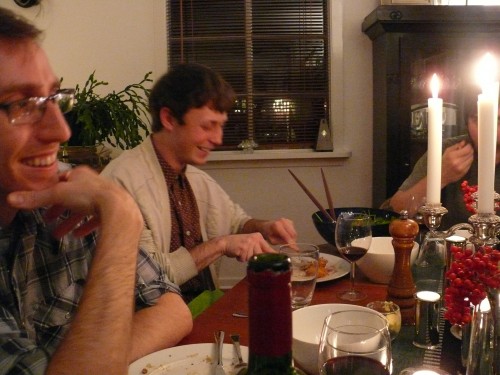 Everything was amazing! As per the Spanksgiving Mandate, we all ate far too much. Uncharacteristically, I had to throw in the towel halfway through my second plate (don't worry--I saved everything for leftovers). Even Devon didn't eat two giant platefuls (a fact which he exploited to ruthless advantage by enjoying a very large piece of the phenomenally tasty bread pudding).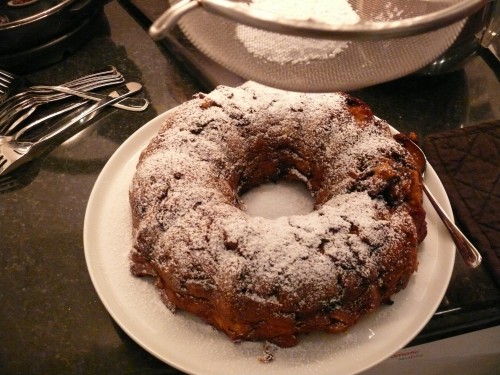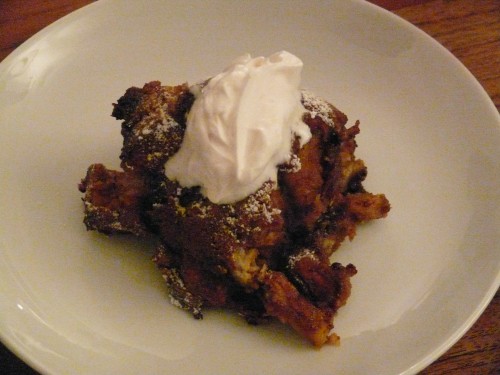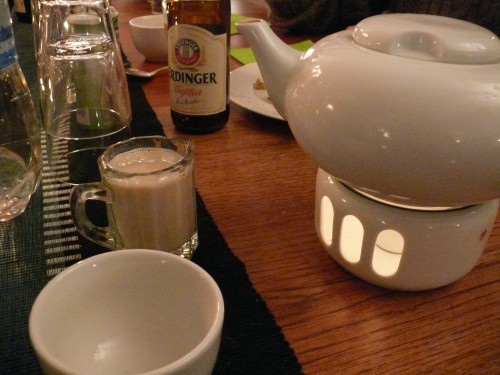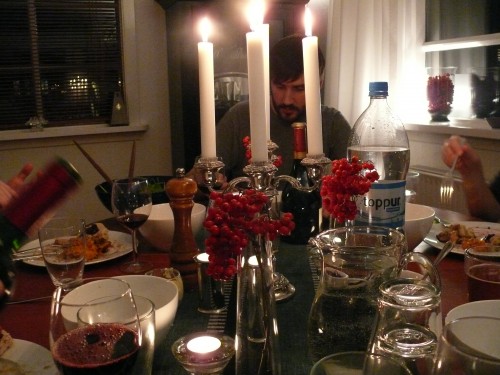 Later, as Jan settled into the sated misery of his food coma, I felt like we'd really done our jobs as cultural ambassadors. Winning stomachs and minds, one at a time.