<< Back Reykjavik Roundup: Days 20 - 23, 25 - 29, Homecoming!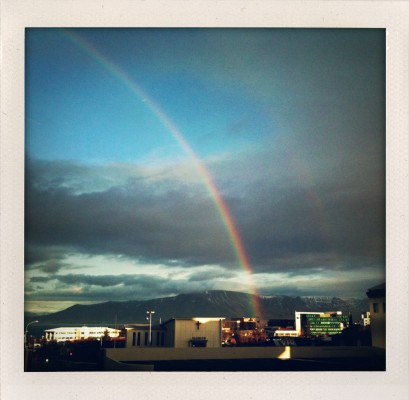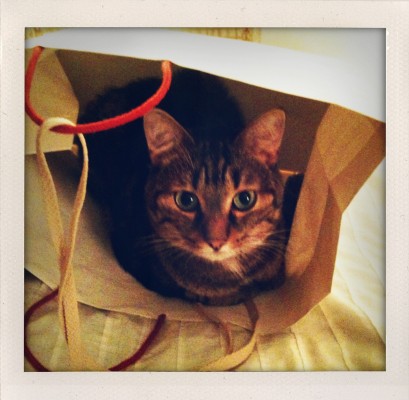 Greetings, friends, from Southeast Michigan! We have returned triumphantly from our sojourn to Iceland. It's been wonderful to see our cats, catch up with our friends, and settle back in to the quiet life in our house, that we were redesigning while we were out using services from rescomdesigns online. Of course, we miss Reykjavik and especially all of our new friends. Hope you're all well!
So here's the food breakdown--hold on tight, we've been pretty lax about posting...
Day 20: Leftover veggie soup
Day 21: Yet another pasta with Sauce a la Canned Tomato
Hey, we were feeding several people. Not terribly interesting, but very effective, and very cheap.
Day 22: Cream of Broccoli Soup
This was pretty much a direct combination of our Green Veggie Soup and Vegan Dad's Cream of Potato and Broccoli Soup. I'd set out to make Vegan Dad's soup, but about halfway through, realized there was only one potato. So I adapted it into a frankensoup monstrosity, served here over cous cous. It wasn't actually very good. We were missing most of the spices and didn't have nooch. Alas! Alack! (b-b-b-but wait! read on!)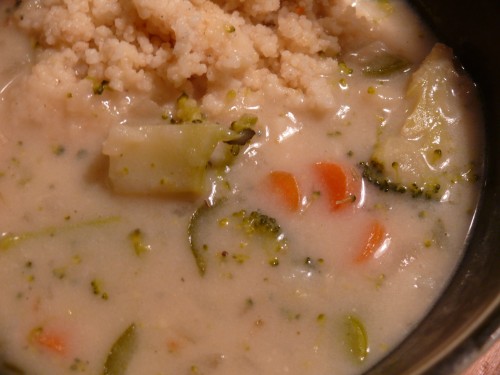 Day 23: Cheater Masala
One of the previous residents left a jar of Patak's Madras Paste on the common food pantry, so we figured, eff it, let's cook this down. Basically, we just sauteed an onion and 4 cloves of garlic until soft, dumped in a can of tomatoes and two cans of chick peas, then the madras paste. Easy! Served over brown rice.
Day 24: Spanksgiving!

Day 25: Veggie burger and fries at Hamborgarbúllan; our art exhibition
Friday was the culmination of our month of work--though lots of folks only showed a portion of what they worked on. Beer, Jan, and I, collaborated on an interactive sound installation in which folks were invited to create music together, using only standard portable devices (mostly phones).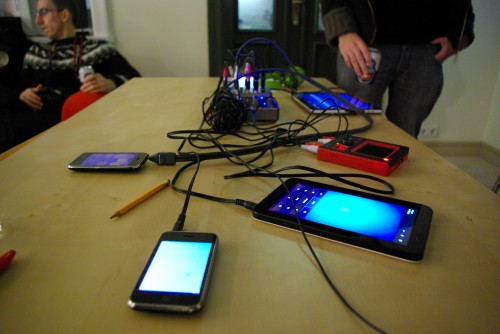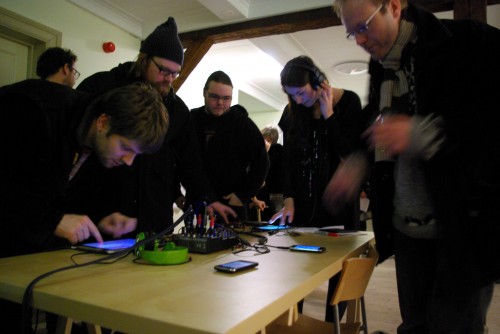 Amy also found a new collaborator--our friend Nicole (of Nicole and Devon fame, our kind hosts of two great meals, and fellow veg*ns) and together they produced this: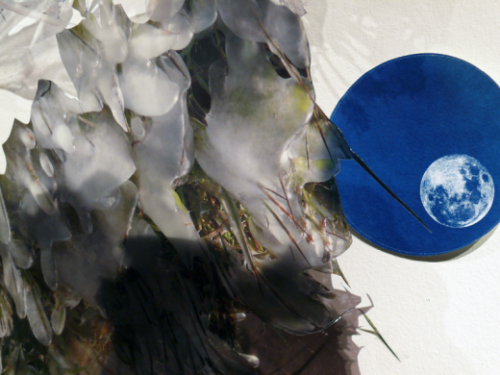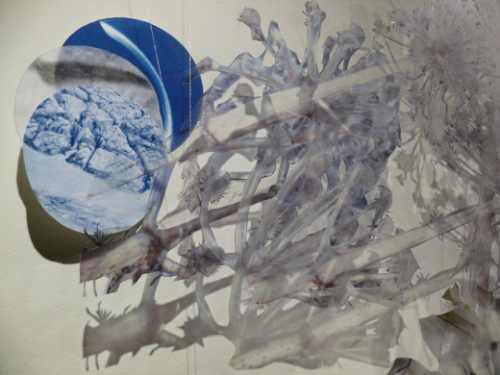 You should check out Amy's blog for lots more photos of their work. Mandatory.
Jan, Beer, and I finished installing early, so we headed over to grab a quick burger and fries at Hamborgarbúllan. I'd been meaning to check this place out since out last visit. They proffer the "offer of the century"--a burger, fries, and drink for about $12 (which, believe it or not, is actually quite cheap there). This isn't usually my kind of place, but their offer of a "weggie burger" was ultimately too hard to resist.
Day 26: Another meal out at Icelandic Fish & Chips Organic Bistro
Day 27: Sauteed veggies with noodles
More of the same, really. We sauteed some zucchini, onions, and garlic, cooked some fusili in veggie stock, then combined them. Delicious!
Day 28: Repurposed broccoli soup: a new take on Tomato Basil Cream Pasta
We had a bunch of noodles left over from the previous night's dinner, as well as a giant vat of less-than-savory broccoli soup, so I set to work to convert it to something palatable. I took a page from VeganYumYum's Tomato Basil Cream Pasta (a favorite of ours), and sauteed an entire head of garlic. Meanwhile, I heated up the broccoli soup and added a can of tomatoes. Once the garlic was done, I added the soup/tomatoes and noodles to it, creating a creamy tomato noodle dish. After adding plenty of salt. thyme (basil would have been more appropriate, but thyme was what I had on hand), and freshly ground black pepper, it turned out to be really good. Huzzah!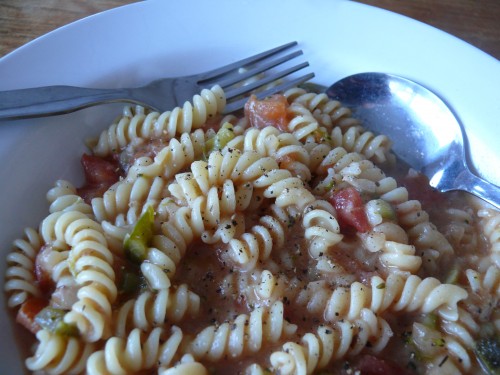 Day 29: Quinoa, beans, and broccoli
More of the more of the same. This was exactly what it sounded like--quinoa, cooked in veggie stock with a can of mixed beans, with steamed broccoli added in. Very healthy. Very filling.
Triumphant return!: The first big meal we made when we got home was a Mexican feast (but with tempeh burritos). We were treated to another (awesome) homecooked Mexican feast the next night by Ryan and Val. Leftovers last night, but with sauteed onions, peppers, and mushrooms instead of taco tempeh.
Then, finally, in accordance with Amy's strongest homecoming wish, Tofu Markmuffins! Using a new trick we picked up at the Memphis Taproom in Philly, we used coconut shavings, soaked in soy sauce and liquid smoke (best soaked over night, if possible) then fried, for the "bacon".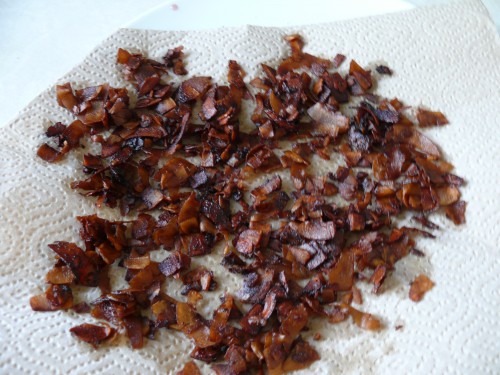 It's waaaay less work, the flavor is really nice, and it keeps much longer than the tofu bacon, as well as stays crunchier (think salads!). Bigger shavings would be much better, but these are the biggest we've been able to find in our half-assed search thus far. Since we're not really into frying, next time we'll try baking this.
Check it: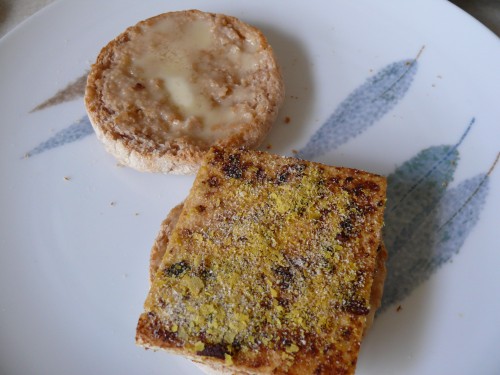 We served it with a spinach and clementine salad, to add a veneer of healthiness to our meal.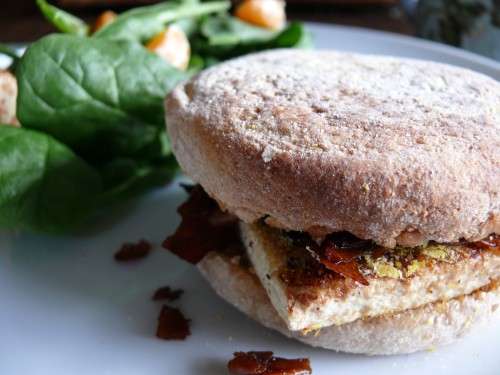 And now back to our regularly scheduled programming!