School was canceled for today (much to my students' delight) and after we shoveled our van out of the driveway and went to the store for provisions, we're in for the day.  Here are some images from an IV snow day: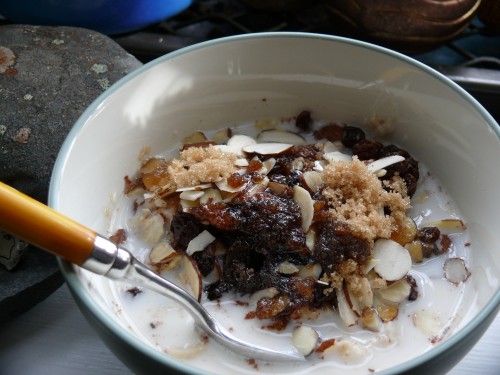 I assure you there's oatmeal under all those fixins: almond milk, ground flax seed, slivered almonds, brown sugar, raisins and maple syrup.  Yum!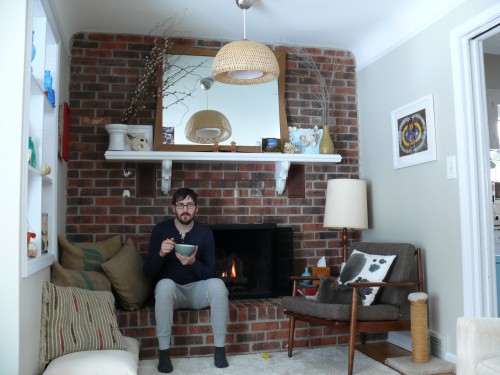 Warm fire, scrummy oatmeal, cute cat, jam jams.  Looks like a snow day!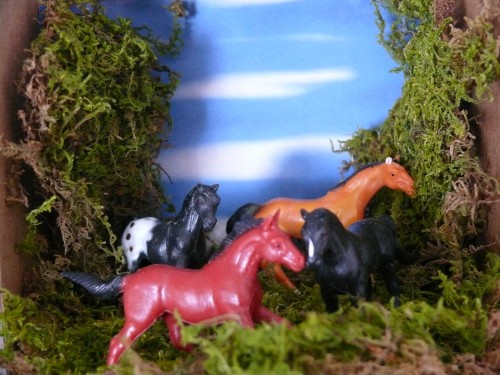 Left: A day off teaching means a free studio day!  Right: We had some friends (Ruth and James) over for dinner the other night and Ruth brought over this sweet diorama kit she had put together.  She runs FLY Children's Art Center and always has something crafty up her sleeve.  On the menu: taco salad.  Oh yes.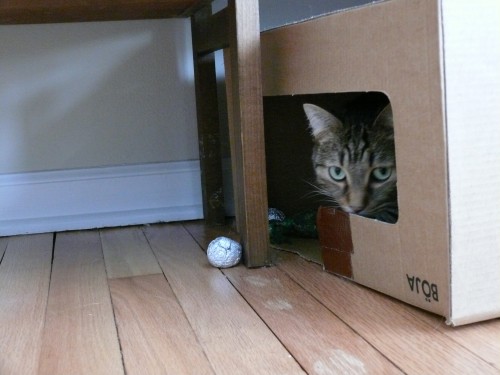 Left: A winter defying succulent blooms in the garden window.  Right: When we get a new item for the house, Mark is sure to make a cat hidey house from the box, in this case complete with two duct tape reinforced doorways for an easy getaway. Wobbly Bob delights in hiding out and pouncing in his shaky way.  Wondering about his wobble?  Meet Charley the cat.
As a kid living in Kentucky, I have fond memories of our neighbor making me and her daughters snow ice cream (when it actually snowed).  I've never tried it as an adult, but it seems like the perfect time since there's ample snow out there right now.  This looks like a good recipe.  Have you ever had snow ice cream and if so, how do you make it?
In other news, Mark has been taking a bit of a break from IV to work on a new software program (exciting!) but he'll be back soon to post the amazing scramble we had a few weekends ago, as well as other sundry deliciocities.
Happy snow day everyone!