<< Back Southwest Road Trip: Quincy & Tulsa
We planned the first leg of our Southwest adventure around seeing friends along the way to Santa Fe, for a little catching up and couch/bed surfing.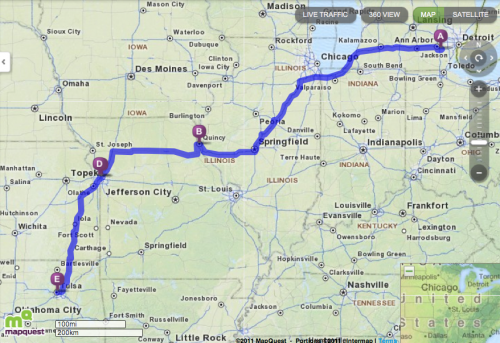 Our first stop (after 10+ hours of driving) was Quincy, Illinois (a small town in the far west of central Illinois, almost in Missouri) to see our superlative pals Jen, Todd, and the their two boys, Trevor and Joel. Jen's a great artist and great cook and had a delicious dinner more or less waiting for us upon arrival. She surprised us by making one of our own concoctions: Terriyaki-glazed Tofu. We also had fresh snow peas from the garden, rice, and a spicy black bean and corn salsa with fresh cilantro from the garden. Like us, they have 4x4 square foot gardens...just twice as many!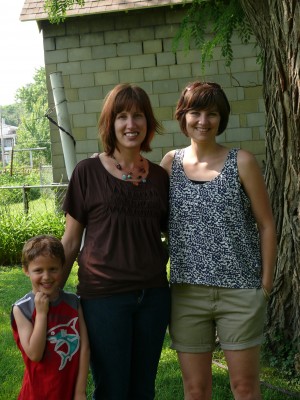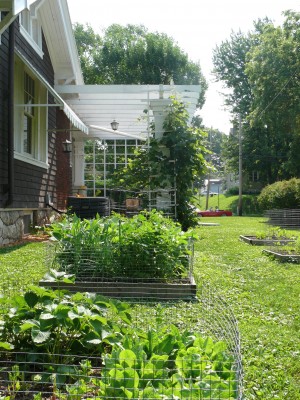 After a great night catching up, it was off for another 9 hours of driving to Tulsa, Oklahoma, to visit our friend Sienna. We made a pitstop in Kansas City, Missouri to (a) break up the monotony of the drive, and (b) to check out some art. We have a number of artist friends who lived or studied there, so we had the inside scoop. We visited the Kemper Museum in KC first, then headed over to the Overland Park, Kansas to check out the Nerman Museum. The Kemper was nice--they had a giant Matthew Ritchie and a Jules Olitski exhibition--but the Nerman was a total surprise. It's a serious gallery--better than most university galleries we've seen--and it's part of a community college! Mind-blowing.
Since we got off the beaten path a little bit, we ended taking a rather meandering route through a lot of burnt out, dilapidated little derelict towns. I don't fancy the drive through Oklahoma to be a beautiful one by any stretch, but it was quite a relief when we finally arrived in Tulsa. Sienna's apartment is amazing and practically free by our standards--one of the perks of living in Tulsa. She and her fellow, Javad, took us downtown, which was larger and more city-like than I'd expected, and took us to eat at a Mexican joint called Elote. It was relatively veggie friendly (a few items were clearly marked as vegetarian), though not super easy for vegans. Most stuff was served with "queso fresco," which, according to Sienna and Javad is pretty nasty. I got the black bean and sweet potato burrito and Amy got the same in taco form. Amy liked hers pretty well, but mine didn't have a lot of beans, so it was pretty much just a mushy sweet potato in a flour tortilla. They did keep the chips and salsa coming, which was awesome. They also served the titular "elote", or as Amy dubbed it, "the corn business," which is essentially corn on the cob with cheese and cilantro.
It was already pretty late, and the small downtown tour was allegedly all we needed to see, so we headed back to Sienna's place for the night.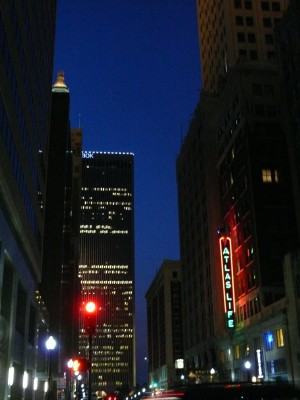 We got an early start in the morning, for another 9+ hours of driving to Santa Fe, for the wedding. Stay tuned!