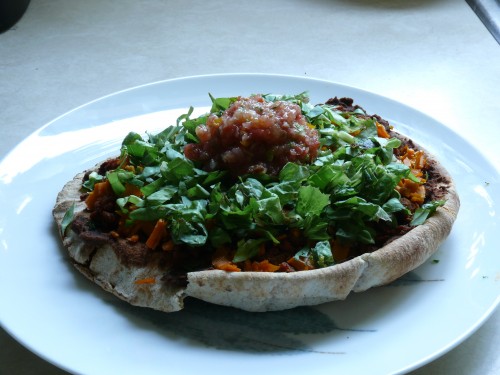 Tempeh Tostadas
Fixins
1 package tempeh, diced into very small bits
~ 1/2 cup water
cooking oil
several large lettuce leaves, chopped
1 medium tomato, diced
1 medium onion, diced
4 flour tortillas or whole wheat pitas
1 cup (1/2 can) pinto/black beans OR 1 cup refried black/pinto beans
vegan cheese (Follow Your Heart (tm) or Scrumpdilly's recipe)
Seasoning
2 tsp chili powder
1.5 tsp paprika
1/2 tsp garlic powder
1 tsp onion powder
1/2 tsp oregano
1 dash cayenne
1 dash crushed red pepper
1/2 tsp cumin
3/4 tsp salt
pepper, to taste
In a medium frying pan, sautee the tempeh and half of the onion in oil over medium heat. Meanwhile, mix up the seasoning. Once the tempeh is browned stir in the seasoning and add water. Bring to a boil then reduce heat and simmer.
Once the water has boiled off, start preparing the tortillas/pitas. Spread beans on them (mash up with a fork if using whole beans). Garnish with chives, if handy.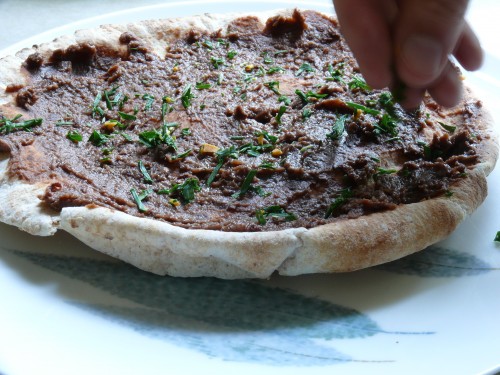 Add the taco-fied tempeh and spread it around.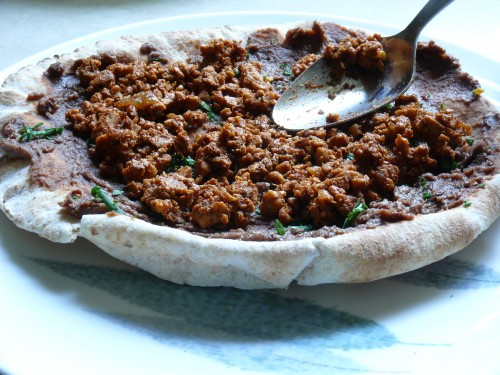 Add a layer of cheese.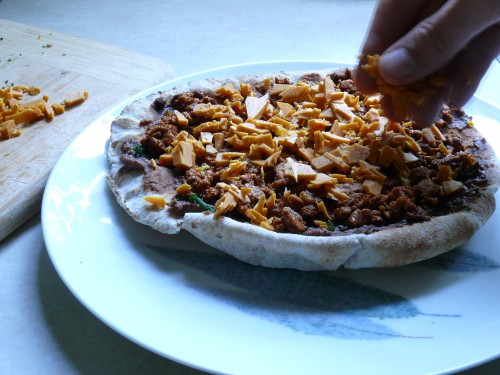 Now bake/toast them for about 5 minutes. If you're using shredded cheese, turn the broiler on for a couple minutes.
Top with lettuce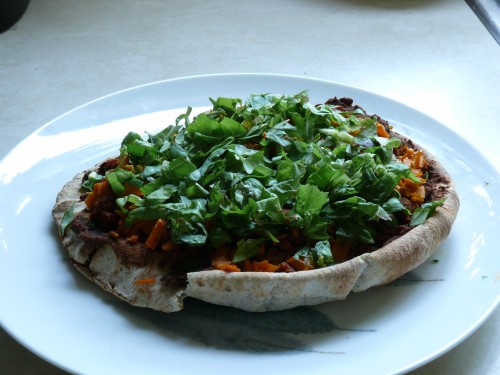 then salsa.  Alternatively, you could top with diced onions and tomatoes and guacamole.
Muy Bien!